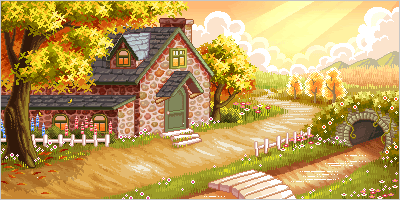 Something new seems to be happening at the end of the street...
Ɖιяɛcтσяʏ
~Commissions
~Forms
~Coming soon
~The Roost

Ɯɛℓcσмɛ!
Welcome all to my Pixel Art shop fullfilling all your arty needs!
Please scroll down for forms and examples...







News Feed


*2/2/19 - New Pets are available for adoption!



*1/30/19 - What's this? Something is being constructed, stay tuned!





*5/3/14 - No longer Pixel Pets available, just commissions for now due to overcrowding and workloads!


*15/7/13 - REVAMPED the shop entirely, the old adoptables are no longer available and now everyone may start with a new keep, the old ones have been deleted.
*4/7/12 - I'm back everyone officially! Due to money needs for the Breyerfest 2012 I am currently selling my commissions for $$ instead of gold. Please note that this is temporary however the option will remain afterwards
*2/1/12 - Happy New Year and I totally Pimped out the shop! Have fun!
*30/12/11 - Added new creature!

Solstice Tiger!


*24/12/11 - NEW ARCHIVE! All minikeeps from now on will be stored there! Infinity thankyous to

Incandescence

!!
*23/12/11 - Added new creature!

African Unicorns!

Can also start reserving ice cubes!
*17/12/11 - NEW FEATURE! Trading Post!
*15/12/11 - Added new creature!

Frostbite Dragon!


*13/11/11 - Commissions open again!
*13/11/11
- Added new creature

Earth and Dark Unipegs

!
*9/11/11 - Closed the shop for abit (it will reopen!) I'm just

extremely

busy on commissions right now!
*27/10/11- New Pet

Black Omen

+ Raised Commission Prices
*26/10/11- New Pet

Danubai Dragon


*25/10/11- Shop opens!

Goldlist
Blacklist
OLD Ǥʋιℓ∂