Freebies
|
Custom orders
|
Custom CSS (open)
|
Examples
|
Resources

Need something classy for your signature, avatar, shop, or user lookup? Kestrad can do it!

I've decided to re-open a graphics shop. To keep from falling behind, though, I will focus mainly on signature sets and avatars. I'll only take one profile layout request at a time when I feel like it.

That said, why don't you browse around and see what's for sale?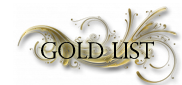 Currently working on:


Nothing yet