Munin´s art
Posted:
August 23rd, 2009, 3:42:53 pm
I will be going on hiatus so I will not be here to answer questions or give critique. I don´t know for how long I´ll be gone or if I´ll visit in the meantime so I´ll just let this thread get buried in the depths of the Hall of the Arts.
_____________________

As my requests are closed permanently I thought I could put this thread to another use. I offer free advise, critique and help for people who are stuck with one of their projects, need a few pointers or feel like getting a critique on one of their pics that goes beyond "omg I likez" or "Urgh, you suck".


There are rules however

:
- please be patient, there´s a reason my requests are closed so I might not have the time to reply right away
- I am better at some kinds of art than others...something I have next to knowledge of (and which I dislike to be honest) are manga/chibi-style drawings...post any of these and prepare to be ignored, have me rip them to pieces or me simply not knowing how to help you
- if you come here for critique be prepared to get it...I always try to give constructive criticism and point out strengths as well as weaknesses but I will be honest and if you make a lot of mistakes I will tell you
- put effort into your work, don´t expect me to take time writing a critique when you did not take time on whatever piece of art you show me
- don´t expect me to do your work for you...I may redline things or sometimes show you how to do a basic shading but whether or not I do that depends on the pic, how much time I have and my mood
- when you post a pic here I assume that it is ok for me to edit it to better explain things...if you are not ok with me editing your pic (redlines, basic shading, etc.) please tell me in your post
- post your pics in spoilers or just as links when they are bigger than 200 px in height and/or 600px in width
- do not quote other peoples images or put them in spoilers if you do, otherwise posts get too lengthy and it gets hard to find the text among the images
- I absolutely don´t mind if other people comment and try to help by giving constructive critique on a posted sprite/image and I don´t mind a bit of friendly chatting now and then- I´ll happily provide (digital) tea and cookies at such occasions- but the words

constructive

and

friendly

are the keywords in this statement
- please note that I don´t have much time, it may take a few days for me to answer
_________________________
Past Events:
Christmas Cookie Baking: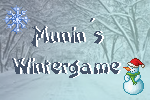 _________________________
After lurking in the Hall of Arts for some time now I decided to make my own thread.
I´m more of a traditional artist but started meddling in digital art and spriting about a year ago...and like (almost) every artist I love to get feedback on my work so feel free to comment.
Spriting Tutorial:
If you are interested please follow this link:
http://ankaraven.deviantart.com/art/spr ... -147079411
winged unicorn step-by-step:
Link
Stormy Sea step-by-step:
Link
Other "short tutorials" or helpful little things:
Requests are:
CLOSED
and will not open again
Please respect this, requests being closed here does NOT translate to "send me a pm instead". Every pm will either be just ignored or reported to a mod, depending on my mood.
just done for the sake of learning (and having fun):

(thanks to Fretti for allowing me to use a photo taken by her as reference)
Entries to contests:
Some very old sprites of mine...yes, I started the same as every spriter newbie and made the same mistakes xD
Traditional art (click on the images to get to the larger versions on deviantArt):
Digital art:
special requests:
completed requests:
references: