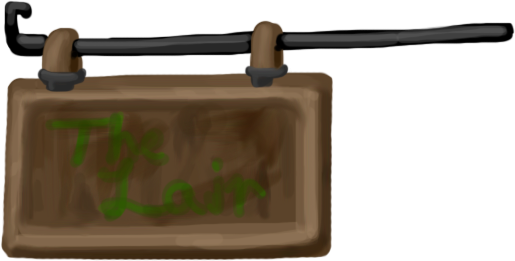 Tucked away in a corner, hidden in a crumbling brick alley, is a strange shop. A small window reveals little, as most of it is covered in dirt. The door is equally mysterious, made of glass but covered in a strange sheen. An old-fashioned, weathered wooden sign hangs from a rusty wire; you can barely make out the words "The Lair", scrawled in green paint. A bell tinkers as you enter the shop, curious as to what lies within.

There's no one there, just a few cages containing creatures wreathed in shadows, some pots, and other miscellaneous items. On the counter is a small card with some writing on it, in green ink.





Hm. Well.

There's a notebook on the counter with some information on it, but not much. You decide to take a better look around. It seems that the shop is divided into several sections.

One section has numerous pots and potion-jars of sorts. One pot has a sign in it that says "Garden Center".

Another section contains a number of white mice in several large cages, as well as some food, mouse-catching equipment and other related items. A gnawed-on sign in one of the cages denotes the section as a "Mousiporium". That's not a word.

Behind the counter are several shelves crammed with scrolls and other strange things. Stuck to the side of the endmost shelf is a yellowed label that reads "Knick-knacks and Magical Doohickery". Um. You're not sure if those are words either.

The rest of the shop seems empty.