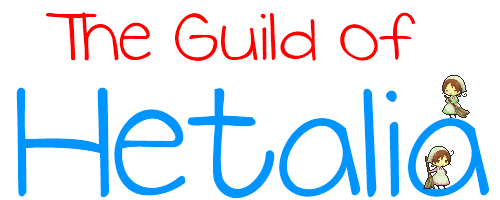 Welcome,
I know there's been a Hetalia guild before this one, but I got Morg's permission to start another one since it's been inactive for about half a year..
I've been wanting to start and manage one for the longest time, so here it is.

Anyways, with that aside; I think you should join the insanity that is us Hetalia fans.
... Because we love you.
(We lick people too. No worries, it just our way of showing affection towards you. >A>)
001.

Follow all MagiStream rules

.
Don't want to see this guild get locked, now do we?
002.

No flaming

/

bashing

/

trolling

.
If you don't like it, then why are you even here?
003.

This goes out to those who

'

d like to be classified as a nation

:
One nation can be shared between two members until further notice. The reason for this is because I want to keep a balance between nations that haven't been picked and want to avoid arguments from arising over who looks/acts more like that nation and what-not.
You can only have one nation until further notice just so there's plenty of characters left for our newer members!
004.

Blighthound is my Second

-

In

-

Command and will watch you guys whenever I

'

m not around

..

Don

'

t question her authority over this guild

.
005.

No

fighting

.
I can't believe I had to add this one.. Playful fighting (like ''pillow fights'') are allowed, but if you're going to go at another member's throat for some unnecessary, silly reason.. Take it somewhere else. It will not be tolerated.
006.

Let

'

s just get along and have fun

,

yo

!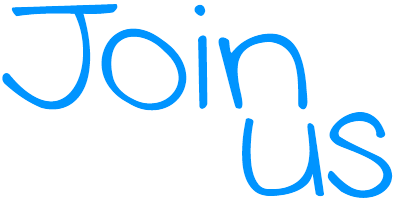 Code: Select all

[center][IMG]http://i1216.photobucket.com/albums/dd365/JessiLovesCrayons/Membern.png[/IMG]

[b]Username[/b]:
[b]Nickname[/b]: (Optional)[/center]

(Optional note, erase after reading)
If you look at the member's list, you'll see that some of us have a nation's icon beside our name, and then their nation's name in our name/nickname spots. If you wanna be a nation, then just add it to your nickname above and I'll add your icon as soon as I can.
But please.. No more than two people can have the same character, so check the list before posting.
This is where we'll keep all of our banners for the guild and the guild shop. If you want to make one for us, feel free to do so! Just send me the code for it in a private message or post it in the guild.