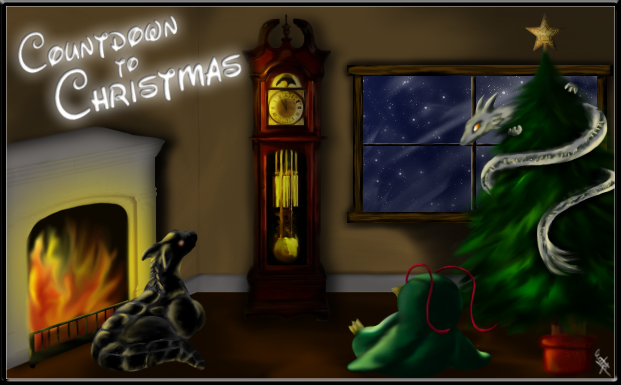 Hi and welcome to all members
My friends and I have had the Countdown To Christmas (CTC) Giveaway for the past 2 years and each year, it was a huge success. Last year alone, we gifted over 10,000 creatures during the giveaway. For the CTC Giveaway last year, we started to collect creatures from June/ July, but even with such a head start, we felt we started a bit too late. So this year, we thought we would collect creatures from now on, so that we can have a bigger and better giveaway than last year.
The reason we decided to start this guild is because there are members who like to donate creatures, do some graphics (signature sets and banners) and egg sitting for the CTC Giveaway, as they did last year. So from now on, till 30th November 2012, we decided to keep this guild open to any member, to contribute towards the giveaway in any way they wish to.
As of now, the gifters are decided, so the gifter spots are already full.
The gifters:
1. Taliesen
2. Imperialism
3. NyxNoire
4. Enchanteddil
5. NellaFantasia
6. CellaFane
7. aethelwhyne
8. Zunami/ Mcath (will confirm closer to the giveaway, due to RL situation).
Graphics:
All the graphic will be done by Silflame - except the banners and signature sets.
The types of creatures that are accepted for the giveaway:
- Streamborns (not bred)
- Shop Borns & 1st generation Shop Borns
- 1st generation Hybrids or lowest generation
- 1st generation Quest Borns
- Event creatures & 1st generation event creatures (Jackalopes, Lucinis Bird etc)
- 1st & 2nd generation Gift Borns
- Pond Koi
We are

not

accepting:
- Long generation, inbred, named, lineaged creatures
- Gold donations, as we prefer creature donations
How members can help with the giveaway:
- Creature donations
- Egg sitting (only ones we catch/ buy/ breed for the CTC Giveaway, not our personal ones)
- Volunteer to make banners/ userbars/ signature sets for the CTC Giveaway
- Volunteer to make banners/ userbars to promote this thread
Form:
One form for all the creatures is enough
Code: Select all

[b][color=#0000BF][size=150]I would like to donate creatures for the CTC Giveaway[/size][/color][/b] :yey:
List of creatures being donated:
Total:
The filled form will look like this:
Creature donations can be sent to:
We will distribute the creatures among ourselves:
Taliesen
Imperialism
NyxNoire
Enchanteddil
NellaFantasia
CellaFane
aethelwhyne
Silflame
If you have any questions or need any clarifications, please do not hesitate to post here.
Thank you all