I spent ages working with Sculpey and hours of painting to get them to look just right, but here they are! They are made out of oven-bake clay, and painted to look like iced gingerbread cookies. All images link to a larger image.
I made one cookie for every Christmas Giftborn creature. All of them together on one plate: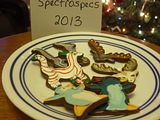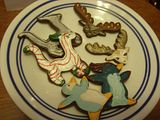 The Prasinis and Tinsel Wyrms: (The paint on the Tinsel is metallic, so some of the details got lost)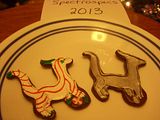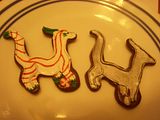 The Ornamental Penguins: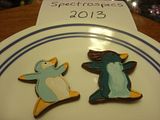 And, my personal favorites, the Chain Elk and Calidaes Reindeer: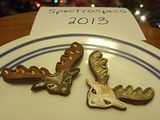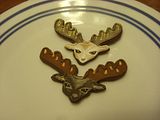 Merry Christmas to all competitors!