(i did change the pictures and pets a bit and alot of other things as well)
Forever Forgotten and Never Loved
Always loved... but always forgotten… I was found… but I'm still alone. Those are the words of The Lost and Forgotten. We are all orphans some of us leave before anything bad happens and some never make it out of The Orphanage. We [Layfon, Aurora, and Dean] are supposedly the first too have ever broken out. We can all control some power. Most of us can.
We need your help! The Orphanage is actually trying to kill us off or make us into soldiers to fight. The time is The Now, the year is the year 5012. One hundred years before the world was at war. Bombs dropping from everywhere the waste and leaks from all the bombs caused this some of the older ones well that's what we've found in a small note book pushed under the bed.
Will you join us in the fight for our life, will you help us survive from this change in life or are you going to try and kill us to.
Please look here for changes too the rules
Rules
1. All of MS's rules apply
2. no more then four characters please
3. Your not aloud to kill someone else's character unless you ask
4. please refine from heavily cursing
5. Please ask me if you need help with anything or need some explaining
6. Keep it PG-13
7. have fun
8. In other put always forgotten and never loved in Caps
9. please erase/delete everything in Parenthases
Code: Select all

Form
Username:
Name:
Age:
Gender:
Description or pictuer:
personality:
History:
Power:
Orphan Child/Traveler/Orphanage/
Crush:
Boyfriend/Girlfriend:
Pet:(you can only have one PM if you want two):
Other:

Groups
About the Kids- most of them some how lose control when thier powers some how become to great well thats what most think. Some have other ideas
Orphane childe
- the children who are still in the Orphanage, most are trying too escape. So far there are only one with a name. St. Marry's Lady.
Travelers
- the Orphane Children who have escaped from the Orphanage
The Orphanage
- not to be confused with Orphane childe, The Orphanage is the people who take in and "care" for the children, some have powers some don't its as simple as that. They have a few children as well.
Orphane Childe=
Travelers=
(pg.1 age 19 male chathamcatlover)
Aurora
(pg.1 age 17female chathamcatlover)
dean
(pg.1 age 18 male chathamcatlover)
grayson
(pg.1&6 age 17 male chathamcatlover)
Ally
(pg.1 age 17 female FireCalls)
Tom
(pg.6 age 243-looks like 16-17 forever MALE IceKills)
Tiffany
(pg.6 age 16 female tiff)
Ty
(pg.55 age 18 male funnyMONKEY)
Sammy
(pg.61 age 16 female sss)
Sean
(pg.61 age 17 male sss)
Spring
(pg.67 age 11 female DarkieLab)
Seth Daimon
(pg.99 age 17 male SethDaimon)
Drew
(pg.112 age 15 female guesswhoiam)
Linkin
(pg.185 age 17 male Evilalice)
Serina
(Pg.221 age 16 female NoxNoctusPullus)
The Orphanage=
MY forms
Form
Username:chathamcatlover
Name:aurora
Age:17
Gender:female
Description or pictuer:
just no gloves
Personality: shy loves to hang around the people that mean alot to her loves to laugh and have fun and is just the kind of person you could tell anything and i mean anything she can be very mean to people she does not understand and do not like if you can get thruogh her walls she put up you could be best friends and maybe more for a guy, she spends time in nature and loves a good prank though she might say sorry if she hurt you she trys to save everyone she sees that need help and is looking for more people like her and is good with animals loves to play a small lap harp
History:she woke in the orphanage one moring with kids standing over top of her she was only seven and had no idea what could have happened and why she was there a little boy walked over through the crowd of kids and said "hello i'm sam who are you" aurora replied "aurora my name is aurora where i'm i" she asked sam "well your parents sent you to an orphanage because of your powers" and after that day they grew up being best friends helping each other get the hang of their powers they escaped one night when they new everyone was asleep they went outside a window on the first floor and ran now they are where they are looking for others like them
Power:Shapeshifter
Orphan Child/Traveler/Orphanage/Mediater/: traveler (leader of the group)
Crush:seth
Boyfriend/Girlfriend:
Pet:(you can only have one PM if you want two):
Other:aurora and sam him have been friends since they can remember is good with swords and gus cares a gun with designs on it not girly designs and she aslo has a sword loves to play a small lap harp she has with her at all times with wonderful designs to wonderful to describe from when she was little her parents had sent it to the orphange for her she also loves to dance in the wind and fields but mainly fields an when the sun sets and around fire places so pretty much anywhere some people who have herd from other that when she plays or sings all the animlas come out and sit by her and they also saay when she fights it's like shes danceing she aslo carries a back with her gun and every thing else in it her sword on her back
(this is the song she plays on her harp
http://www.youtube.com/watch?v=hGzvkySJ ... re=related
)
Form
Username:chathamcatlover
Name:layfon
Age:19
Gender:male
Description or picture:
Personality:strong stands his ground and fights unless he knows he can't win loves to laugh and have fun knows when to stop danger is his middle name is happy all the time even when he is realy sad fun loving loves to go on walks and just hagout with friends if you make him mad lets just say you might not won't to be beside him he loves to pull pranks on his friends has alittle bit of sponk in him
History: samething but noone came and woke him like with aurora and everyone looked up to sam because he was the leader of the kids his age because of his powers
Power:what ever creatures he makes up in his mind they come to life and have blood and everything like a really creature would so yeah he makes them his pet until they die
Orphan Child/Traveler/Orphanage/Mediater/:traveler
Crush:
Boyfriend/Girlfriend:spring
Pet:(you can only have one PM if you want two):anything he wants to think of name are usually anything as well for now the little fish creature in the pic
Other:him and aurora have been friends they can remember he has a gun
(they are not together just best friends)
Username:Chathamcatlover
Name: dean
Age:18
Gender:male
Description or pictuer:
his eyes change colors and when they are not changing they are the color in the picture
Personality:still thinking
History:will only tell the one he loves
Power:werewolf he can change into it when ever (wolf form)
Orphan Child/Traveler/Orphanage/Mediater/: traveler of course
Crush:drew
Boyfriend/Girlfriend:no
Pet:(you can only have one PM if you want two):a ferret named tanis he has a demon form with a fire tail red eyes and fire on his feet he grows to the size of a wolf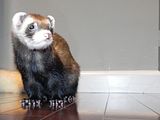 other:sometimes he can't us his powers so he keeps a gun with him
(sorry their forms are big)
username:chathamcatlover
Name: Grayson
Age:17
Gender:male
Description or pictuer:
personality:rped
History:rped
Power:shadows
Orphan Child/Traveler/Orphanage/Mediater/Traveler
Crush:
Boyfriend/Girlfriend:lilly
Pet:(you can only have one PM if you want two): a wolf named BLoodspill
Other:
Username:chathamcatlover
Name:lovina
Age:16
Gender:female
Description or pictuer:
(human form)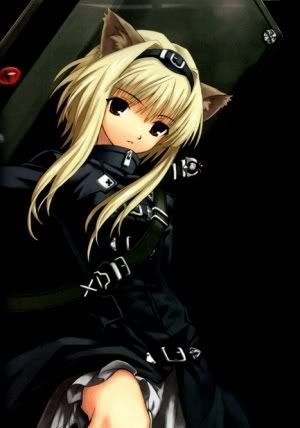 (when she goes into haalf form he outfit changes as well and she is a tan cat when she is full form)
personality:harsh and kinda scary at moments but has a soft swwet side if you can get her to show it then you must be talented
History:she is on of aurora's closets friends but left her to go to maine for a year
Power:Change to a balck cat with eye that can see through things
Orphan Child/Traveler/Orphanage/
Crush:
Boyfriend/Girlfriend:
Pet:a balck cat named Soul
Other:
Warnings for people that need to post soon i will pm you so please post so i don't have to pm you Thanks